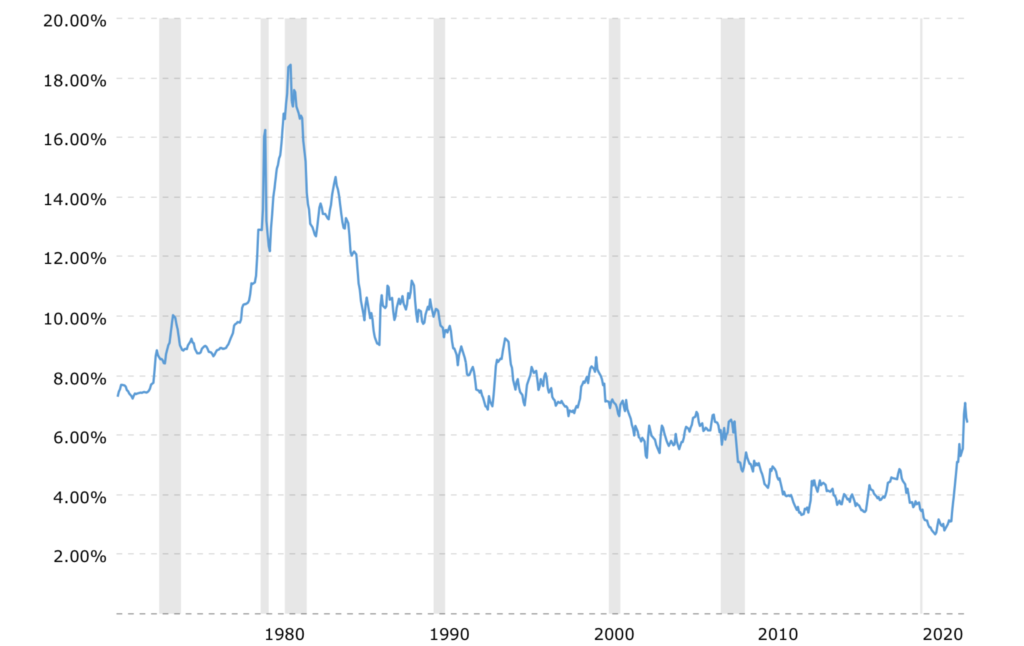 In 2023, the three I's… Inventory, Inflation and Interest Rates will continue to be the main impacting factors to the housing market. Here's our analysis.
ADVICE FOR POTENTIAL BUYERS
Inventory should start to increase as we move towards spring, which will provide buyers with more choice. Yes, mortgage rates have crept up a little, yet over the longterm, let's take a look at the chart above for a little reality check.

Here is a logical way of looking at things if you are on the fence about buying due to uncertainty about mortgage rates… If you buy now and rates go down, you can always refinance. If rates continue to go up (they are still quite low when you review the 30-year history), you can be grateful you bought before that point.
If you are currently a renter, bear in mind that rising rent rates will continue to be a major factor as rents outpace monthly mortgage payments. Owning is almost always a better choice than renting if you are capable of qualifying for a mortgage!
ADVICE FOR POTENTIAL SELLERS
If you're on the fence about selling, the market has already shifted, so if you want the best price for your home, don't delay! We are already coming down from peak prices and seeing longer days-on-market statistics for most neighborhoods in our service area. Sellers who are ready to list have an opportunity that shouldn't be missed… They can expect higher visibility for their listings and less time on the market, and likely also get better prices for their homes, if they list before the spring market hits.
For thoughtful conversations on the real estate market and trusted guidance, please reach out to one of The Temple Team's well-qualified Keller Williams real estate advisors:
704-235-3000